Cherry Hill School Autism Boy
In the past 24 hours the story of Stuart Chaifetz and his autistic son Akian has been seen over 1.5 million times and shared nationally. Stuart has created a response to his first video thanking everyone for the love and support. Cherry Hill Public School's Board of Education President, Seth Klukoff and Superintendent, Dr. Maureen Reusche released a statement about the issue [below the response video]. The statement says 'the individuals who are heard on the recording raising their voices and inappropriately addressing children no longer work in the district'. Jodi Sgouors an educational assistant was the woman who raised her voice and was fired, the special education teacher Kelly Altenburg was transferred to Cherry Hill High School West a school within the Cherry Hill School District.[Patch] Kelly was heard on the tapes laughing at Jodi's remarks, Stuart feels Kelly is at fault as well for not stepping in and preventing the bullying from happening.
Statement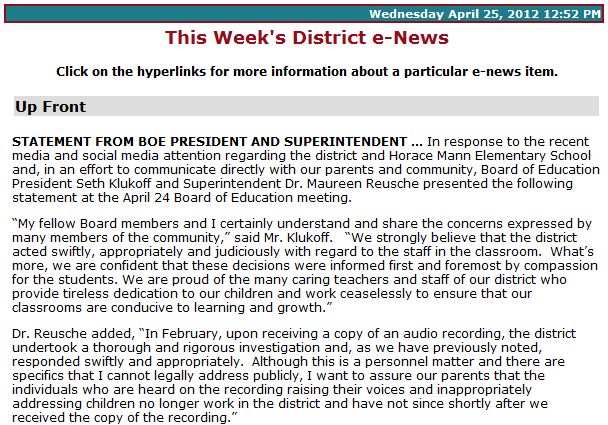 Follow Most Watched Today on Facebook and you will always have the best online videos.