Before Super Bowl XLVII kicks off Sunday at 6 p.m. EST, many will be watching 'the cutest sports event of the year', Puppy Bowl IX. Animal Planet's Puppy Bowl will feature terrier tackles, puppy penalties, Fido first downs and more. To hold you over until game time, Animal Planet has released the 'Puppy Bowl Puppy Cam', a live streaming video of the puppies playing, hanging out and sleeping in the locker room. Puppy Bowl IX airs Sunday, February 3rd at 3 p.m. EST on Animal Planet.
[AnimalPlanet]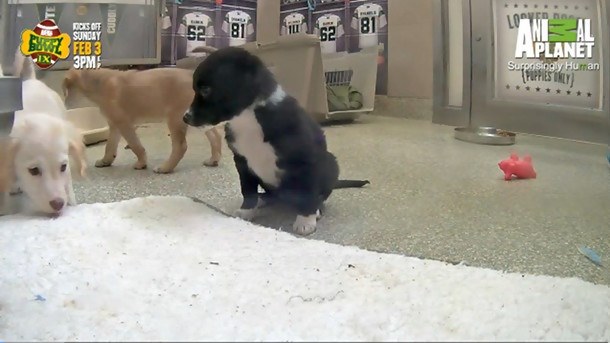 Puppy Bowl IX Trailer.

Follow Most Watched Today on Facebook and you will always have the best online videos.
In Case You Missed It