In May of this year, 23-year-old Navy bomb detective expert Taylor Morris from Cedar Falls, Iowa stepped on an IED in Afghanistan and lost all four of his limbs. Taylor and his girlfriend, Danielle Kelly, have been seen over 3 million times this past week in a set of images called, 'A Love Story In 22 Pictures'. Taylor is now one of the few surviving quadruple amputees. Their story has inspired others as his girlfriend has stayed by his side throughout his recovery. When Taylor arrived home earlier this month the city of Cedar Falls gathered on the streets to welcome him home.
[Link] [Via]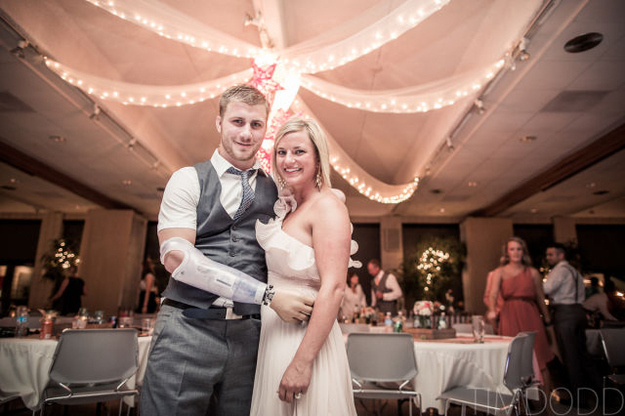 Taylor's Welcome Home Parade.

Follow Most Watched Today on Facebook and you will always have the best online videos.